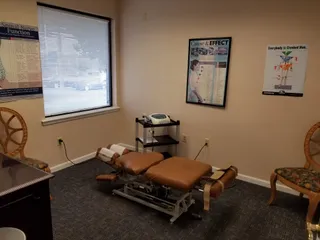 A Chiropractic Adjustment is the use of a specific force in a precise direction that helps normalize spinal function and joint mobility, relieving pain and ill health.
When nervous system function improves in this way, the body can begin the natural healing process. Each day millions of delighted patients choose chiropractic over drugs or surgery, as a common sense approach to better health.
Dr. Henning incorporates the following Therapeutic Chiropractic Adjustments in his practice: Diversified, Direct Non-Force, Palmer, and Gonstead techniques.